The "Nvidia GeForce Experience error code 0x0001: 4 fixes" article is a short article on how to fix the error code 0x0001: 4 that is showing up on Nvidia GeForce Experience.
UPDATE (April 6, 2017): After posting this tutorial, I learned that there are several ways to fix GeForce Experience error code 0x0001. I will only cover the most popular and the most simple solution on this post.
Nvidia's GeForce Experience software is widely used by PC gamers to manage settings and download game-related drivers. On launch, the software downloads a version of the driver, but if the driver fails to complete installation, the following error code appears: 0x0001. The common issue of this error code has spawned a number of solutions, the most common being to manually install the drivers from the desktop.
Nvidia isn't renowned for its software, but it's no slouch when it comes to developing useful utility applications for its technology. They do, however, ultimately run into random faults and malfunctions, just like anything else in technology.
In this post, we'll go over a few possible solutions for the Geforce Experience issue number 0x0001.
Also see: Nvidia GeForce Experience: How to Set Up and Use Instant Replay
A few services must be running in the background for the Geforce Experience tool to work. Look to check if any of them are no longer in use.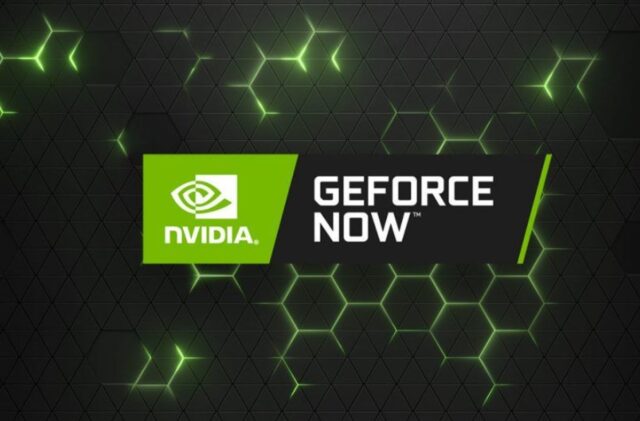 Step 1: To open the Run prompt, press Windows key + R. Enter services.msc into the search box.
Step 2: Double-click the Nvidia Display Container LS service to continue.
Step 3: Make sure the Startup type is set to Automatic and the service is up and running. When you're finished, click Apply and then OK.
Step 4: Go to the Log in panel and tick the option to enable this service to communicate with the desktop.
Restart your computer and attempt to enter the control panel again. This should fix the 0x0001 error code in Nvidia GeForce Experience.
---
If there's a problem with the driver files itself, it's time to manually reinstall GPU drivers.
Step 1: Right-click Start and choose Device Manager from the menu that appears.
Step 2: Select Display Adaptors from the drop-down menu. Find the name of your graphics card, right-click it, and choose Update Drivers.
Step 3: Select Automatically search for drivers. The newest drivers for your GPU will be automatically found and downloaded by Windows.
While this should fix the problem, if it doesn't, select Uninstall device and restart your computer to force Windows to load the necessary drivers. You'll be able to update them afterwards.
Also see: How can I solve the problem 'Can't open Nvidia control panel'?
---
Closing all of the application's instances and processes and starting it again is one of the greatest remedies for almost any software that won't launch. If the Geforce Experience tool won't start, try terminating the Nvidia display contain process and relaunching it.
Step 1: Right-click on the taskbar and choose Task Manager from the menu.
Step 2: Kill any Nvidia processes that appear. Especially the Nvidia Contain ones.
Now restart the Geforce Experience; the Nvidia GeForce Experience issue number 0x0001 should be resolved, and the tool should function normally.
---
Try reinstalling all Nvidia programs from scratch if nothing else works.
To enter the Run prompt, press Windows Key + R. Enter the command appwiz.cpl.
Step 2: Locate and remove all Nvidia applications in the list. When you're finished, restart your computer.
Step 3: After your PC has started up, go to the Nvidia driver download website and reinstall the Nvidia driver and Geforce experience.
This should resolve the problem number 0x0001 in Nvidia GeForce Experience.
Also see: Nvidia graphic cards vs. AMD graphics cards: Which is better for PC and mobile?
When he's not writing/editing/shooting/hosting all things tech, he streams himself racing virtual automobiles. Yadullah may be reached at [email protected], or you can follow him on Instagram or Twitter.
If you have had the Nvidia GeForce Experience error code 0x0001 before, then you know the pain of seeing your favorite game or app not working correctly! But like all the other errors, this one can be resolved as well! So what is the Nvidia GeForce Experience error code 0x0001, how do you fix it, and how do you avoid it in the first place?. Read more about geforce experience error login and let us know what you think.
Frequently Asked Questions
How do I fix Nvidia experience error code 0x0001?
The error code 0x0001 is a result of the driver not being able to find the Nvidia graphics card. To fix this, you need to uninstall and reinstall the drivers for your computer.
How do I fix Nvidia GeForce experience error?
To fix this error, you will need to uninstall and reinstall Nvidia GeForce experience.
How do I fix Nvidia GeForce experience game Filter Not Working?
In order to fix the Nvidia GeForce experience game filter not working, you need to download the latest driver from Nvidia.