It is well-known that Mama, Hannah Idowu Dideolu Awolowo, who died on September 19th, was the wife of Nigerian legend, Obafemi Awolowo. But what many do not know is that theirs is a very interesting love story.
Obafemi Awolowo was this close to not marrying HID. The first time he made an attempt at marriage, it was to marry a lady named Augusta Omoriola Onafowokan, the first Ikenne girl to attend a secondary school. But Augusta's father objected.
As fate will have it, Awo was introduced to Mama HID by a cousin of Mama in Ikenne. After the introduction, things became firmed up. They got married on December 26, 1937 and she became, as he fondly called her, "his jewel of inestimable value".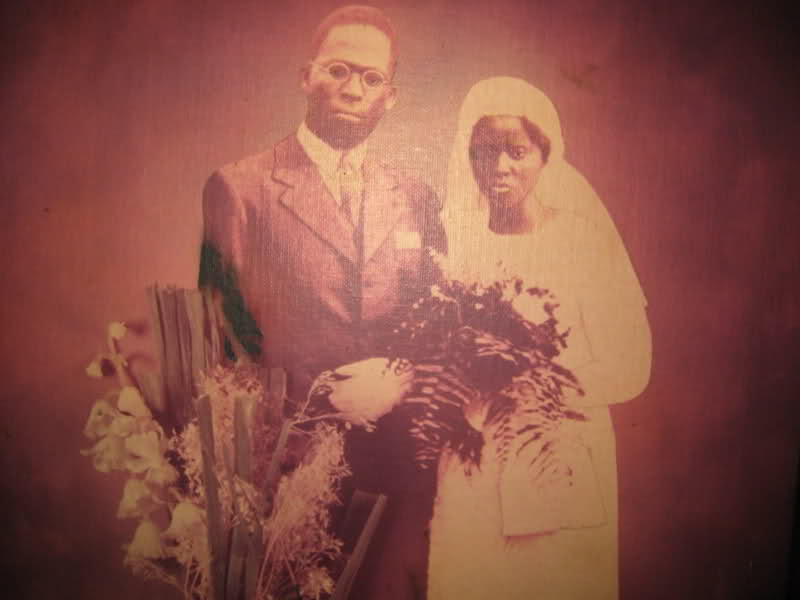 Awo, probably desiring to adopt the western style, had not wanted Mama to work but the business traits in her could not allow that. After some time, Awo permitted her to engage in trading. And since then, she had carried on working and showed outstanding business acumen.
As successful businesswoman, she became the first Nigerian distributor for the Nigerian Tobacco Company (NTC) in 1957. She was the first to import lace materials and other textiles into Nigeria. Even when Awo left the country for his Law degree, she carried on taking care of the three children while pregnant for the third and still sending money to Awo. It is even said that Awo may never have bagged his Law degree from the University of London without his wife.
The duo were a pair and perfect teammates. She stood in for her husband in the alliance formed between the NCNC and the AG, called the United Progressive Grand Alliance (UPGA), while he was tried and in jail.
They even planned that she would contest the elections, and if she won, would step down for her husband in a by-election.  To fulfil his dream of becoming president in the Second Republic, she toured the length and breadth of the country with her husband campaigning, leading the women wing and attending all party caucus meetings.
They were happily married till his death in 1989 and had five children together:  Olusegun (1939-1963), Omotola, Oluwole (who died in 2013), Ayodele and Tokunbo.
Mama HID Awolowo who died on September 19, 2015,  two months short of her 100th birthday, will be buried beside her husband inside the Awolowo mausoleum in the family compound in Okenne, Ogun state.