She has been ranked by Forbes as the richest woman in Nigeria, the second richest woman in Africa and the third richest woman of African decent in the world. Yet in all these, Mrs Folorunsho Alakija is an unrepentant philanthropist with a heart big enough to fuel the world.
Rose of Sharon

With an estimated net worth of $1.89 billion, Folorunsho has been ranked by Forbes as the second most influential woman in Africa after Ngozi Okonjo Iweala. But more important than her wealth is her philanthropic concerns.
She seeks to reach out to the less privileged in the society, those you seldom get to see on Tv – the widows and the orphans. To do this on a larger scale, she officially launched Rose of Sharon Foundation on May 23, 2008. She has proved with her life and actions that no one ever becomes poor by giving. Who knows, it just might for this reason that Forbes ranked her the 87th most influential woman in the world.
She is the group managing director of The Rose of Sharon Group which consists of The Rose of Sharon Foundation, The Rose of Sharon Prints & Promotions Limited and Digital Reality Prints Limited.
The business tycoon
More than being a giving hand, she has a good brain. She had her primary school education at Dinorben School for Girls in Hafodunos Hall in Llangernyw, Wales were she and her younger sister where the only black girls. Because the whites found it difficult to pronounce their names, they called her "Flo" and her sister, "Doyle" for "Doyin".
After that, she returned to Nigeria and attended Muslim High School Sagamu Ogun State and again travelled abroad for her secretarial studies at Pitman's Central College, London.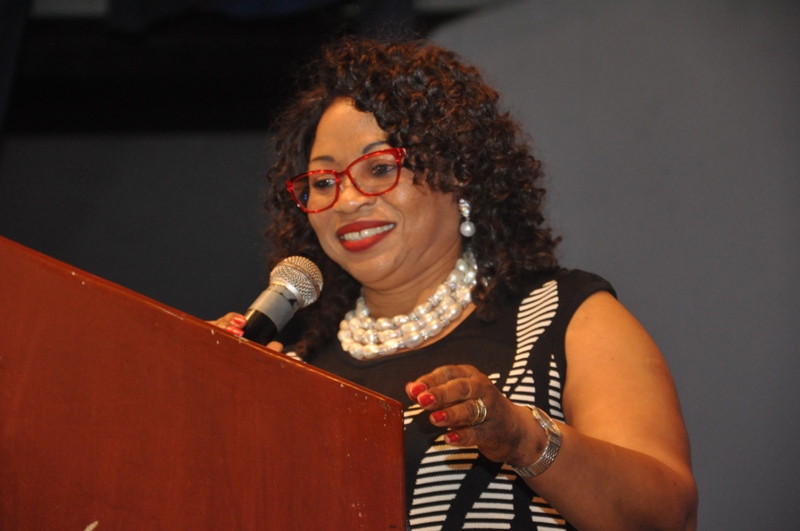 It is with those brains and her beautiful self that she has thrived in places many stumble. She began her career in 1974 as an executive secretary at Sijuade Enterprises, Lagos. She moved on to the former First National Bank of Chicago, now FinBank now acquired by FCMB (First City Monument Bank).
She worked there for some years before resigning to establish a tailoring company called Supreme Stitches. To brush up the tailoring skills she had learnt from her mum who was a fabric menchant, Mrs. Alakija studied fashion design at the American College, London and the Central School of Fashion.
Her fashion company catered to Nigeria's elite, including the wife of the former military president, Ibrahim Babangida. She later renamed the fashion company to Rose of Sharon Fashion House.
Famfa Limited
The daring woman didn't stop there. Though she had no experience in the oil field, on May 1993, Folorunsho applied for the allocation of an oil prospecting license (OPL). It is said that it was her connection to the then first lady that got Babangida to grant the license to her company, FAMFA Limited.
She didn't sell her license but appointed Star Deep Water Company as a technical adviser for the exploration of the license, transferring 40 percent of her 100 percent stake to Star Deep. Till date, Folorunsho Alakija and her family owned 60 percent.
Her private life
Folorunsho was born on July 15, 1951 to the large family of Chief L. A. Ogbara in Ikorodu, Lagos. Her father had 8 wives and 52 children in his lifetime. She was the second surviving child, her mom was the first wife.
She married a lawyer, Modupe Alakija in November 1976. They reside in Lagos, Nigeria with their four sons and grandchildren. Her nephew is the British-Nigerian, DJ Xclusive. She is one of the few Nigerian women that own a private jet.